On Friday, Calgary-based Accelerate Financial Technologies (aka Accelerate Shares), announced the appointment of one Fred H. Mannix as Vice President of Investment Management. Accelerate is a pioneer of hedge fund strategies made available in ETF format. A key twist is that they charge zero fixed fees, only performance fees.
Alert readers will know that there's a wealthy billionaire family in Calgary with the Mannix name. My AI-powered fact-checking algorithms are 99.63% sure that Fred H. Mannix is indeed a fourth-generation heir of Fred Stephen Mannix. The main clue is that he uses a middle initial. This is him: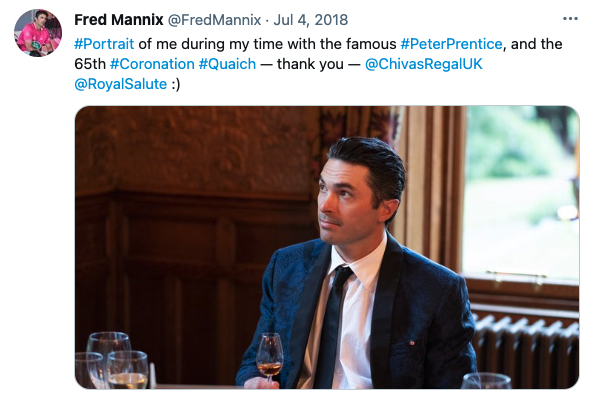 Fred H has been managing his own capital in value-based long/short equity strategies for many years. With Accelerate, his priority "will be to drive Accelerate's Standard Wealth division, which will offer unique traditional and alternative investment solutions for Canadian, U.S. and offshore ultra high-net worth individuals and family offices." I don't know what that means either, details will be forthcoming.
Accelerate says Fred H is now a shareholder and so there's a new Canadian billionaire family invested in fintech. It's Paul III vs Fred IV. Both are millennial members of reclusive billionaire families.
The Mannix family's business roots go back 120 years in heavy construction and in fossil fuels, but they have considerably diversified since. Separately, I see that the family's holding company Mancal is also interested in venture investments generally. In fact, right now, they are advertising an open position for an analyst for corporate ventures.
Fred H has his own Wikipedia entry by virtue of being the highest-ranked Canadian polo player. Accelerate CEO Julian Klymochko calls himself The People's Hedge Fund Manager, so I don't know how that will all work. Accelerate had been on my radar as they are media and social-media savvy. Julian is an award-winning (and award-touting) hedge fund manager who was up 203% in 2017. I will be the judge of all that another time.
There's a lot of money everywhere, you don't all have to pitch Portage Ventures.....old wealth families are adjusting to the new economic order. I believe the man responsible for ventures at Mancal is Steve Feick...send him your pitch.
I do not wish to inflame East-West tensions any further, but the Desmarais are a few billions richer, so Fred H has some catching up to do.