In the span of 30 years, Stephen Smith went from a negative net worth to presiding over an empire lending $100B+ to others. Forbes estimates Stephen Smith's current net worth at C$3.3B.  But what do they know about research? I have uncovered indisputable video evidence that he must be worth at least C$5B. Otherwise, please tell me why this happened:
As the largest non-bank lender in the country, Stephen Smith's First National has enabled hundreds of thousands of Canadians to buy a home and pay less interest on their mortgage. He has built a lending machine so refined that even TD Canada Trust has seen fit to outsource some of their mortgage underwriting to his firm.
Stephen was an early coder and studied electrical engineering at Queen's. So he was in charge of IT at First National for the first twelve years, everything from installing printers to programming software. Some of his coding eventually lead to MERLIN, Canada's first online mortgage processing software. Technology enables First National to have one of the fastest approval turnaround times in the business. It also results in a lower cost of underwriting which allows for lower rates, creating a key competitive advantage. First National is so effective that two Schedule 1 banks outsource the processing of their broker deal flow to it.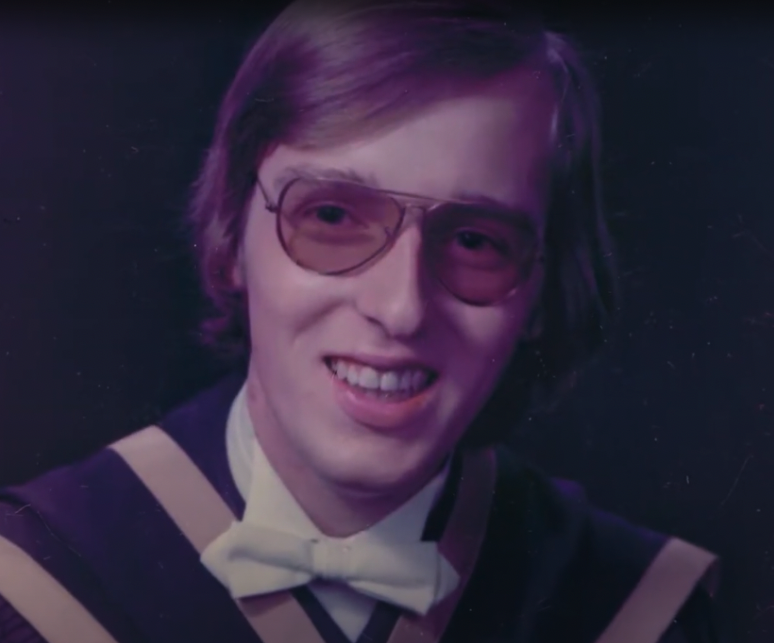 Here's a fact you may not know about Stephen Smith: in 1980, he was fired from his job at an aircraft manufacturer for speaking his mind to his boss. But being fired was not his bottom. Finding himself without a job during a downturn, he shifted to renovating and selling triplexes, eventually becoming a homebuilder in Cabbagetown. Unfortunately, he was a victim of interest rates shooting up as high as 21% in the early 80s. In 1984, Stephen ran out of cash and the equity in his properties was wiped out. He was forced to declare personal bankruptcy. It's an episode that he has said involved "probably a minor depression" and breaking down in tears once or twice. Sad! He then spent six months living in his sister and brother-in-law's basement. And so starting over at the age of 34, he had to get a job again and set on a path to slowly build back his self-confidence and his finances.
Well, Stephen has really turned around his financial engineering acumen and risk management! First National takes no interest rate risk and virtually no credit risk. Not being a deposit taker, First National is more like an intermediary between institutional investors who want exposure to mortgages and mortgage brokers. Stephen has succeeded in the same way many financial entrepreneurs have in Canada: by importing a trend that gained traction in the US or the UK. In his case, that trend was the securitization of the mortgage market. Stephen brings a lot of pizzazz to the securitization game. For example, he was a pioneer in using bank-sponsored asset-backed commercial paper as a mortgage funding source. A few weeks ago, Stephen Smith was succeeded in the CEO role by Jason Ellis, a CFA-type whose background is in trading fixed income and interest rate derivatives. That gives an indication of the firm's DNA. If someone like Stephen Smith, who has a Masters in Economics from LSE, managed to go bankrupt in his thirties, you can imagine what that portends for some of the inexperienced real estate investors of today.
Outside of First National, Stephen is a deal junkie who has amassed stakes in some leading financial businesses in Canada, via his holdco Smith Financial Corp. In 2010, in the aftermath of the global financial crisis, he acquired fallen AIG's Canadian mortgage insurance business, now known as Canada Guaranty Mortgage Insurance, in partnership with Teachers. It's a private alternative to using CMHC's mortgage insurance. In 2018, he became Chairman of Peloton Capital Partners, a mid-market private equity firm launched by two former Teachers MDs. He also committed $150m as anchor investor. Peloton is a somewhat different PE shop in that it has longer horizons (8 to 12 year timeframes) and narrower sector focus. The Peloton people have mentioned Imperial Capital as an inspiration and their first two investments were in dentistry and veterinary clinics, both plays Imperial has also made. The first fund raised commitments of $550m and has already been 50% deployed.
Stephen's first job post-bankruptcy was briefly being a mortgage broker - not the most glamorous corner of finance. Well, he's now wheeling and dealing in the big leagues, paling around with American private equity giant Centerbridge, having Teachers as BFF to back his deals and jousting in court with the legendary JC Flowers. Stephen's most recent big move, in partnership with Centerbridge, was buying Wal-Mart Canada's financial services operation, since renamed Duo Bank. Duo Bank then acquired Fairstone Financial, the largest non-bank consumer finance lender in Canada for $1B. That deal, also involving Teachers, was signed in mid-February, 2020, just before lockdowns began. The buyers got cold feet and invoked escape clauses, but a judgement forced them to follow through.  (JC Flowers was the seller of Fairstone. They're probably the most famous and aggressive financial services specialist investor. Their reputation was made when they rescued a failed Japanese lender in 2000, resulting in a US$2.4B payoff.) In between all this, Stephen has also accumulated a $500m stake in Equitable Bank, Canada's 7th largest bank (following its recent acquisition of Concentra Bank).
On many summer mornings, Stephen Smith can be seen in a Rosedale café, wearing tight shorts and glistening with sweat. I mention this in case the blonde lady in the video wants to check him out further. He cycles with Les Domestiques, a club that also has (or had) John Ruffolo, Som Seif and billionaire homebuilder Peter Gilgan as members. But the lady should know that Stephen is not just a piece of meat to be ogled at. He is a man with eclectic interests. On the one hand, he heli-skis and is a licensed pilot. On the other hand, he reads Jane Austen. His favorite book is Pride and Prejudice, for its insights into human behaviour. According to Teen Vogue Magazine, these are the Top Three Things You Can Tell About a Guy Who Reads Jane Austen:
He's not afraid of strong women.
He's a good listener.
He's worth at least $5 billion.
Someone suggested I had to read Jane Austen to understand women and now, I definitely am going to.
The first time I and many others heard about Stephen Smith was in 2015, when he gave $50m to Queen's University, resulting in the Stephen J.R. Smith School of Business. Stephen also has a number of roles in the public sphere, being a director of the C.D. Howe Institute and the Canada Infrastructure Bank. He is Chairman of Historica Canada, which produces the Heritage Minutes and publishes The Canadian Encyclopedia. He used to be Vice-Chair of GO Transit. Boring! And yet despite such selfless service, he has yet to receive the Order of Canada. In fact, upon research, he doesn't even have the Order of Bangladesh! Outrageous. Though if he keeps compounding his wealth and avoiding bankruptcy, he can set his sights on the far more prestigious OPM Super Premium Wheeler Dealer award.
You can read more background about the growth of First National here: