Celebrity hedge fund manager Andrew McCreath of BNN fame is having a moment, having reached $1B in AUM and having a positive YTD performance in his two funds. His long/short fund has compounded at a respectable 11.93% over the past 5 years and is up 5.35% to the end of April. That fund has a history going back nearly 10 years and has compounded at 15.64% with a worst drawdown of slightly under 10%.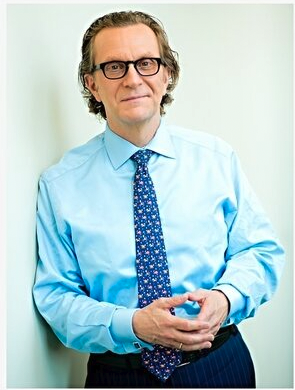 Full disclosure: this is an old picture, he sports a goatee these days. Andrew was previously with Synergy and Waterfall, two entrepreneurial money management firms that got sold to bigger players. A defining trait of Synergy was that they were not afraid to pay up for stocks. Andrew's current firm, ForgeFirst, was formed in 2012. It was founded with a philosophy of preserving capital while earning a competitive return. This was a pervasive sentiment at the time, when following the global financial crisis, many investors decided they did not enjoy seeing their portfolios melt down by 80%. Such funds proliferated, but Forge First is one of the few that has survived, delivered and thrived.
Forge First was eventually joined by a young whippersnapper, Daniel Lloyd. Before joining forces with Andrew, Daniel founded his own hedge fund and was working in partnership with the late Jim Doak, a famous Canadian investor. I recall seeing Daniel's brash pronouncements (especially about oil prices) on BNN and I was very envious, but those sorts of hot hands don't last, I have learned.
The main reason for the outperformance this year is exposure to energy and the short book, which, as a genuine hedge fund, they always maintain. ForgeFirst is pretty lean with two PMs, two analysts and one trader - eleven people in total. (Andrew McCreath is CIO.) With performance fees, it must be a pretty profitable operation. They are looking to add salespeople.
Hedge funds are difficult to analyze, so I wash my hands from having to pass any judgment here. I have to say the numbers look decent if you value lowering volatility over maximizing performance.
This is not a paid endorsement and I am not depressed. But I am low on kompromat, so please send tips, especially performance numbers of various funds.