I feel pretty confident saying that First National co-founder Moray Tawse is well past the billion dollar net worth mark. Mortgage lender First National alone made Moray and his co-founder Stephen Smith billionaires. They both started with similar stakes. Then there was extensive investing outside of that, which they pursued independently. Stephen Smith has said recently he himself has $5B in assets.
Moray Tawse is a Scottish name - I was perplexed too. The Tawse are an ancient clan, the name means "mortgage origination through the broker channel" in Scottish Gaelic. I am sure you know what this means: Moray Tawse is one of the wealthiest gentiles in real estate lending. Moray is EVP at First National and more focused on commercial mortgages.
As you might tell, I only have some very basic info on Tawse, because he's so under-the-radar. He grew up in Rexdale, Etobicoke. His rapper name was RazzmaTawse. He started working at 8 years of age, hunting golf balls and selling them. One of his early ventures was a debt collection company, which involved knocking on doors to repossess vacuum cleaners. That's when he learned about about credit issues. Stephen Smith learned credit the more traditional way, by going bankrupt early in his career.
Tawse has said in FP that his partner Stephen Smith is an analytical big-picture strategist who can see around the corners, whereas he is a people person who goes with his gut. Apparently, Stephen is also "very argumentative, but in a good way."
I have written about the epic growth story of First National here: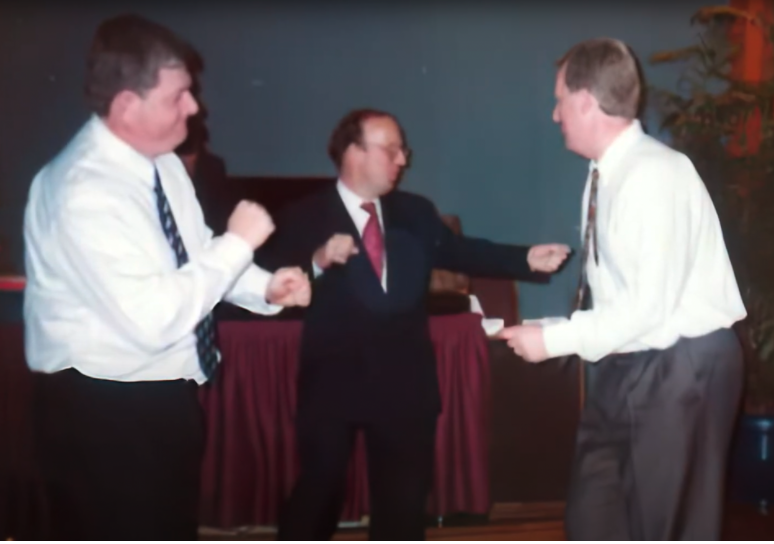 Moray is big on macro analysis as you can see from this video from September 2019:
Unlike Stephen, Moray has been active in direct real estate investing, he has property interests throughout Canada, often in partnership with others, such as First National executives or Edward Sonshine of Riocan. He owns the Paradise Theatre in Toronto.
Did I mention how anonymous he is? He has given more than $10m to the St-Joseph's Health Center in the past few years, but did so with no publicity.
Moray may be better known as a winemaker. He bought his first vineyard in the Niagara region in 2000 and now owns over 200 acres. He then used his learning to become a player in Burgundy. His main wine holdings are Tawse Winery, Redstone and, in France, Marchand-Tawse. He has a personal collection of more than 10,000 bottles. Last year, he lost his Canadian head winemaker, Paul Pender, who was apparently murdered. Here's Moray expounding about wine stuff:
Ten years ago the Chardonnays were vinified with lots of new oak, stirring to get rich, fat wines, but today we only want purity, minerality, and terroir expression. What is modern or classic? The real problem today is still premature oxidation of white Burgundy wines and very few have been spared. To make white Burgundy, you have to bear this in mind and offer wines that can be consumed young.
Premature oxidation is a huge problem, I couldn't have said it better myself. I am not that big on wine, but when I found out that Tawse wineries make a quality product, I did buy a Marchand-Tawse Chardonnay as a gift. Then I inspected the label and it said: "Contains sulphites, milk, fish." Call me snobbish, but I prefer the more traditional recipe involving grapes.
Yeah sorry, I really found nothing on Moray.