In 2020, Paul Sabourin, founder of Polar Asset Management Partners, made more money than most of his Canadian peers have in assets under management.  More impressive yet, Polar is now almost as big as Wealthsimple.  The SEC, in the recent press release about the Polar trader charged with front-running, claimed the firm has US$19 billion at least.  But that figure includes leverage.  Using the traditional definition of AUM, they're at US$7.5B.  Last year, the flagship Multi-Strategy program, which accounts for more than $5B, was up 22.53%.  Polar charges a robust 1.5% and 20% for that strategy.
Paul Sabourin is the top banana, ie founder, Chairman and CIO of Polar.  He is a self-effacing former Burns Fry trader with a proclivity to wear sweaters.  (Or t-shirts, depending on the season.)  Tom Sabourin is CEO, I am told that's his cousin. Together, they own more than 50% of Polar.  Sweater-wearing Paul is thus the alpha dog of Canadian hedge funds.  Don't write to me saying Picton Mahoney has virtually the same AUM, I know.
Here are some rough numbers, if you want to figure the economics.  Last year alone, fixed fees would have been over C$100m.  Performance fees might have been in the $300m range.   So total revenues would be around $400m.  The firm has 7 strategy leads (besides Paul) and a total staff of 114 (including 48 investment professionals). Anyway you slice it, Paul is swimming in money.  Some wealthy people name their holdco after their children, but Paul went with Flying Walrus Investments for his.
Polar crossed the billion dollar mark only in 2008, 17 years after founding.  Since that time, their key biz dev person has been one Kurankye Sekyi-Otu.  You are probably wondering: is he related to the great Ghanaian-Canadian political philosopher Ato Sekyi-Otu?  Your guess is as good as mine.
Polar seems to develop its talent internally, with people from eclectic backgrounds from physics to orthodontics.   For example, Polar's Deputy CIO, Abdella Ruken, was previously their Chief Risk Officer.  I want to puke.  They do have a Harvard MBA who worked for a big US hedge fund, Tim Trapp.  Another exception is Bob Poile, who is a Harvard grad and spent some 7 years at Paloma Partners, the secretive Greenwich fund that's super involved in Canadian capital markets.  He started a distressed program for Polar in 2007, but that fizzled out.  If you want me to write a profile of Bob Poile, just say the word, I am pretty much the world's biggest authority on Bob Poile.  He's very under-the-radar.
Since 2008, the flagship multi-strategy fund is up 248% after fees.  Say it with me: the S&P 500, on the other hand, is up 303% (with dividends reinvested) over the same period.  I chose 2008 because it's a long time ago and incorporates some crises.  Obviously, I can't give them credit for returns achieved when annual reports were sent by pigeon mail or when they were managing less than a billion. Over the past 10 years, you'd have twice as much investing in the S&P 500.  Of course, Polar will say that they're less volatile, for example, they were only down 4.52% during the March 2020 bear market. Interestingly, they had a 43% drawdown in the fall of 1998 (around the time of the LTCM collapse).  But I am sure the firm is completely different now.  
Here are the full numbers: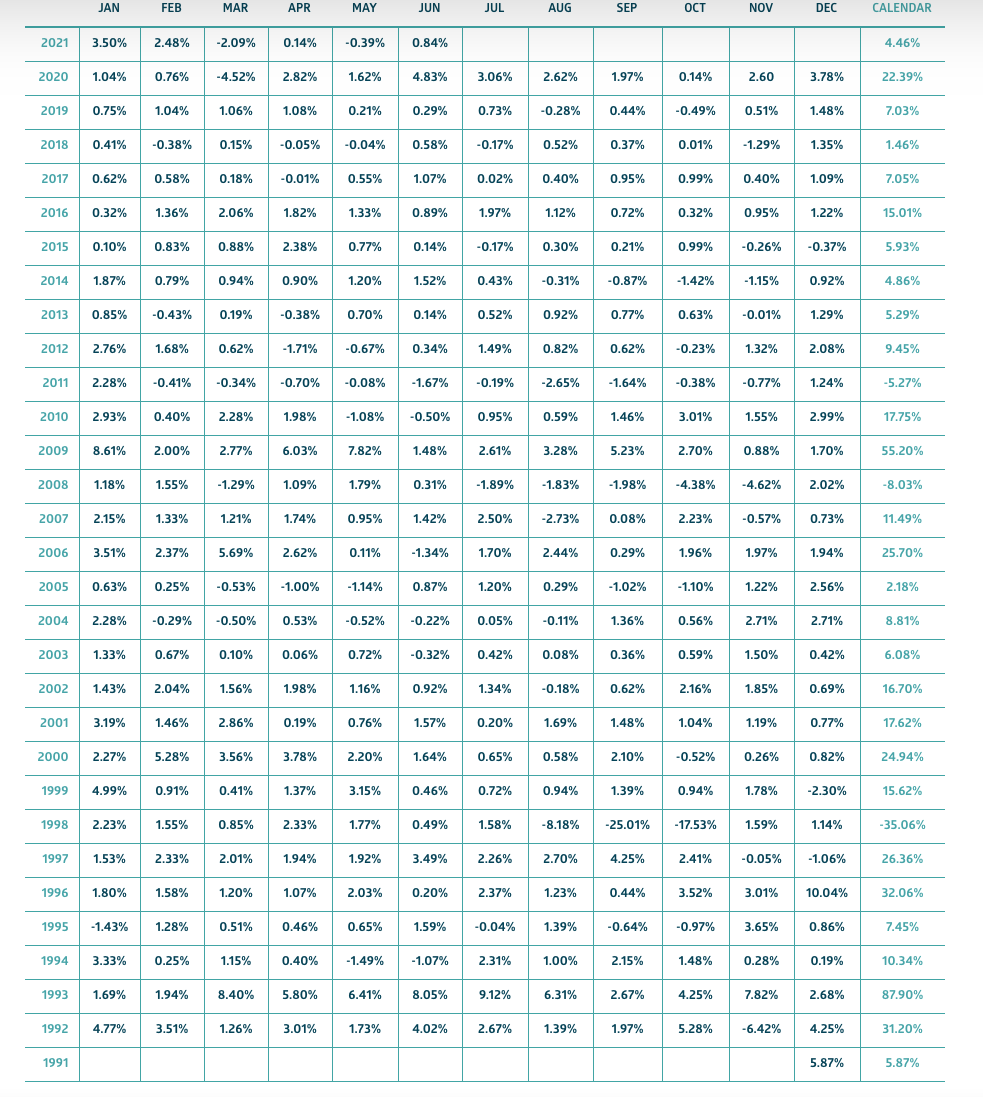 Polar has been experimenting with new strategies (as it has throughout its history).  They added a global long/short credit, a global long/short equity and power trading.  Apparently, they have also currently stopped taking new money in their flagship.  If you have any more info on Polar, send it along.  You can read my original post on Polar for more background.
What's Paul doing with all his money?  He's collecting Canadian art.  And he has a little foundation with, as best as I can tell, $800k in assets.